After the Barcelona Yoga Conference 2014 some enthusiastic acroyoga-people and I decided to meet up and take pictures in the beautiful city. Here are the results!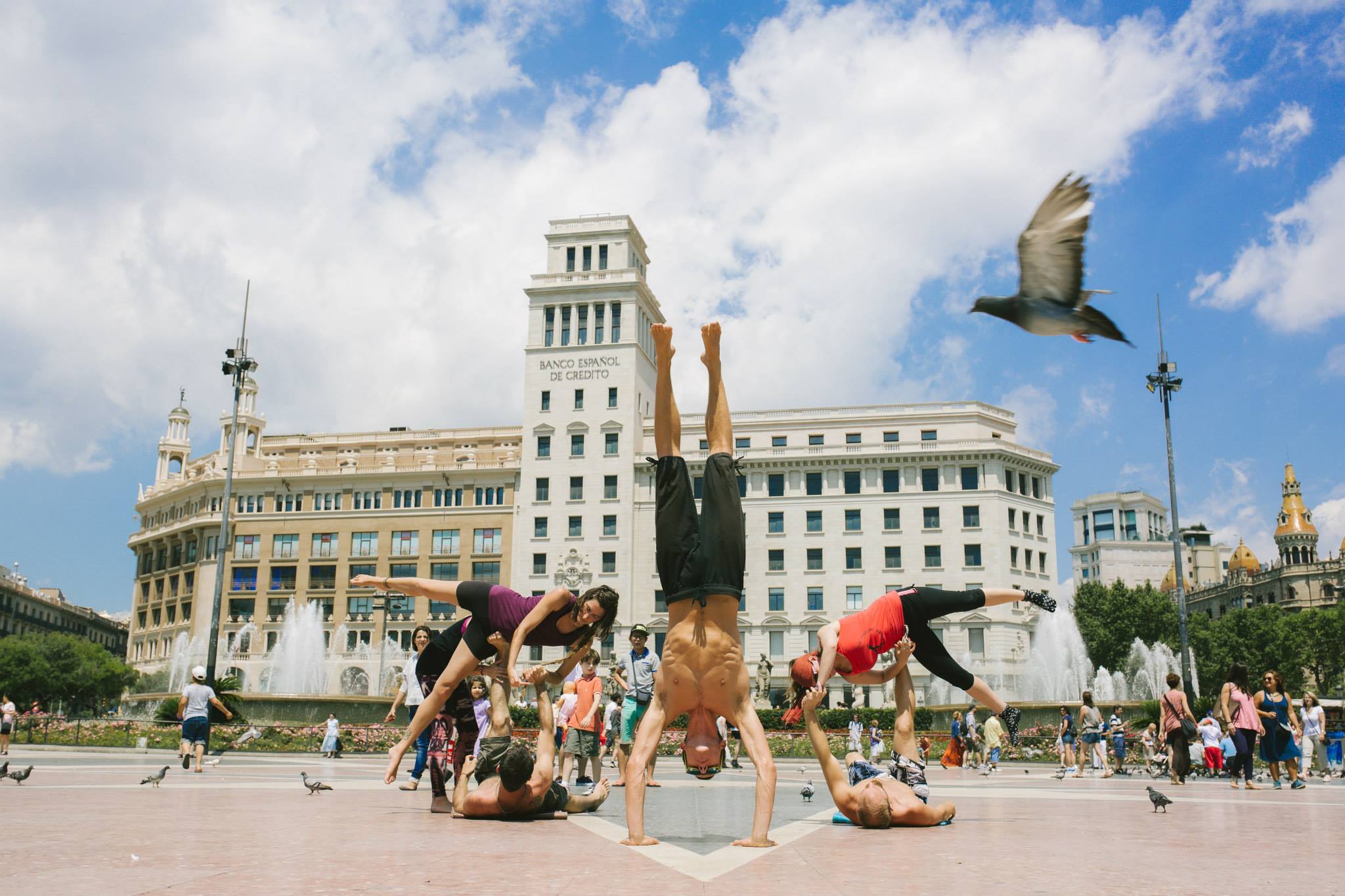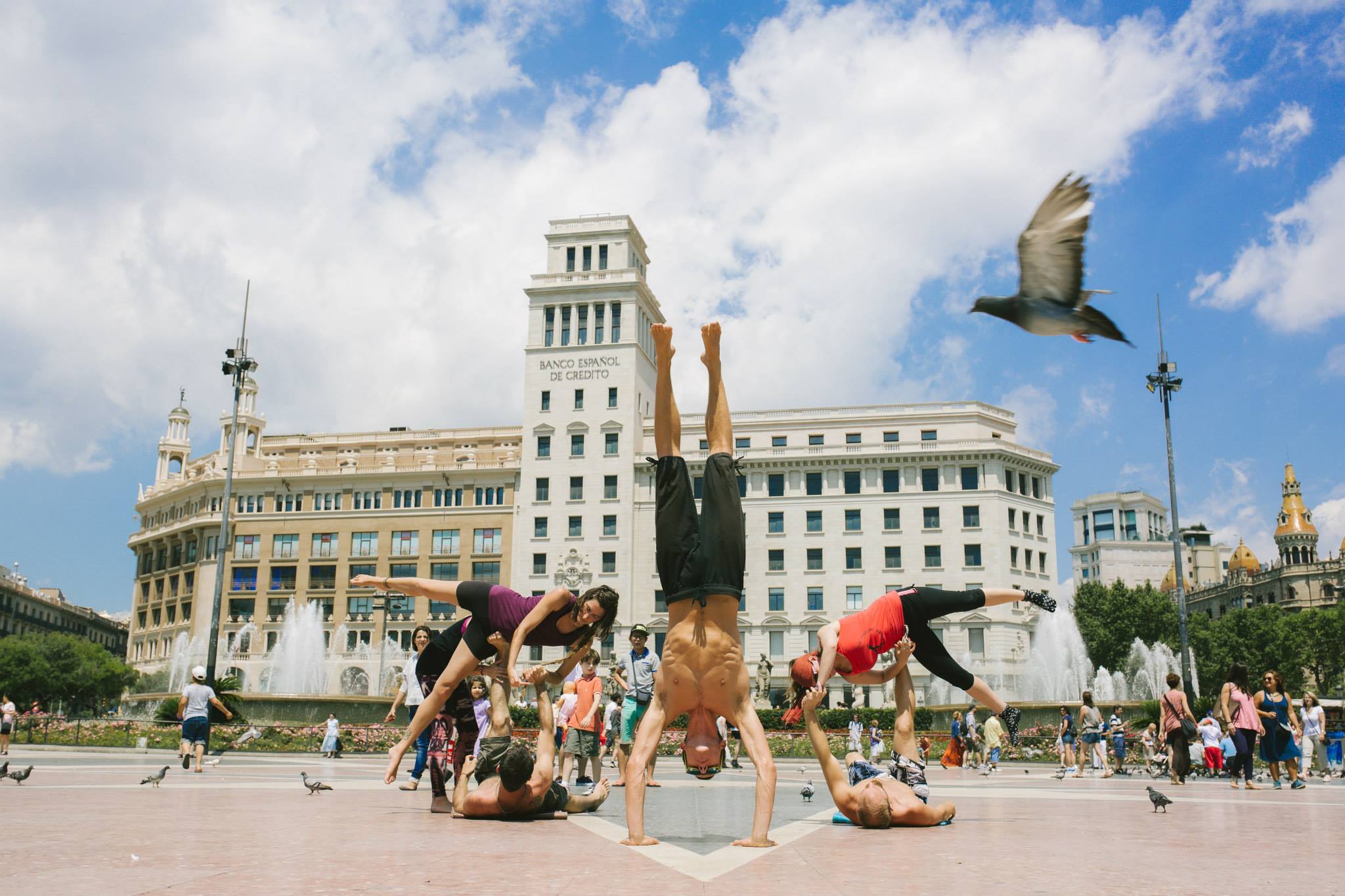 We called it "Acrotecture" - the goal was to match the urban surroundings with our acrobatic poses. Acrotecture is merely one aesthetic direction within the world of acroyoga. Others include AcroTV (for healthy TV-watching), Jackro (for people named Jack), Scacrow (for farmers and landowners), and synchronized acroyoga. Add your own version of acroyoga in the comments if you are feeling funny. :)
Taking pictures like this is time-consuming, mood-destroying work... All the line-fitting requires patience beyond what is given to most of us. So therefore, a special thanks to Melanie Höld, who took all the pictures. Check out more of her amazing stuff at www.meho-photodesign.com...